The
Escape from Tomorrow
blog gave Titanium Rain Vol 1 a wonderful review on May 26th.

"The quantity and quality of additional material in Titanium Rain, on the other hand, is such that I feel I've been doing a disservice by referring to it simply as 'bonus material' - what we have here is a back story, an origin, extended reading ... recruitment posters, periodical extracts, weapons specs, short - and not so short - stories ... beautifully illustrated throughout."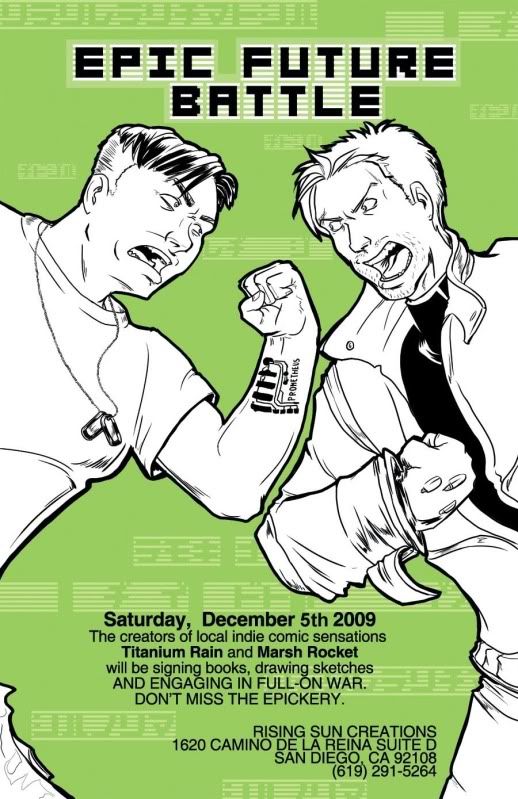 Thanks Guys!!

As well, Josh and I will be signing again at
Rising Sun Creations
in Mission Valley with our good friend Jules Rivera of
Marsh Rocket
fame on Saturday June 26th from Noon till 5pm. If you're in the San Diego area, come check us out! We'll have Vol. 1 available as well as sketches and art prints.
-kat