Well, we've been busy getting the word out about Titanium Rain so I've got a few places to point out. This is purely in order of when they came out because we've been busy and hadn't had a chance to update sooner.
First, we chatted with Chuck from
ComicRelated.com
and had a wonderful discussion, not only about Titanium Rain but a little about philosophy and religion and stories with deeper meanings.
Next, Lord Shaper from
Kryptographik
podcast gave Titanium Rain a wonderful review on his site,
The Furnace
.. You can read his review by going to
LordShaper.com
.

And Finally, we have a KILLER deal on Titanium Rain #1/2. You can order your copy through
DCBService.com
for ONLY $2.74. As well, if you are one of the first 100 people to order the book you will receive...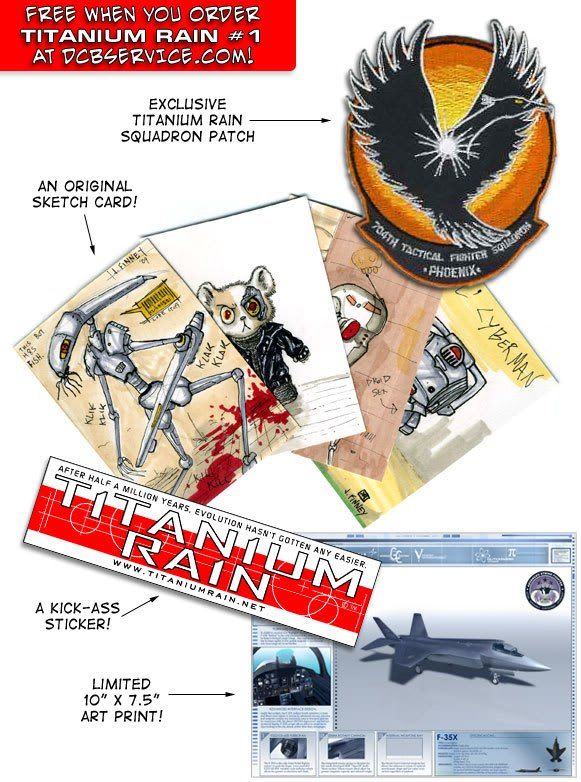 I dare you to find a better deal than that!
-kat